Installing Optifine in Minecraft
This tutorial page explains how to install Optifine for Minecraft.
What is Optifine?
"OptiFine is a Minecraft optimization mod. It allows Minecraft to run faster and look better with full support for HD textures and many configuration options." (Optifine)
Optifine is often used for shaders and texture packs to make Minecraft look better. E.g. the BSL shader pack can give Minecraft a more HD look and feel, bear in mind that it does require a powerful graphics card and computer overall to run though.
Rather watch a video?
How to install Optifine?
Installing Optifine is easy, it consists of the following three steps;
Downloading & Installing Java
Downloading & Installing Optifine
Running the Minecraft Launcher with Optifine
1. Downloading & Installing Java
In order to install Optifine you require to have Java installed. Minecraft comes with Java build nowadays. But for Optifine to be able to install you are going to have to install Java separately onto your computer.
You can download the latest release of Java here: https://www.java.com/en/download/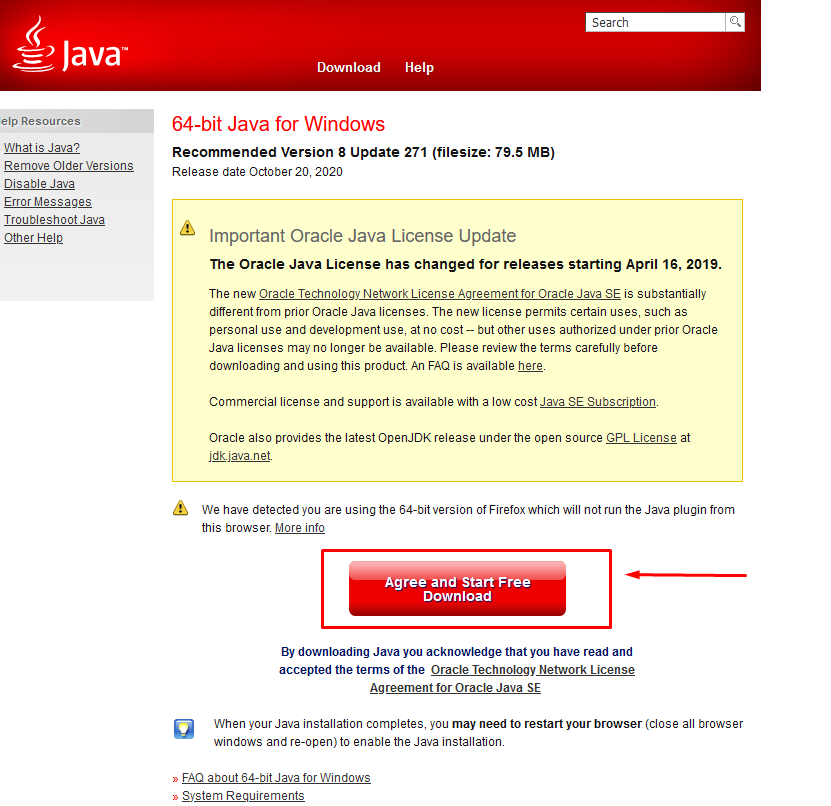 After you download the .exe file run it, you will see the following screen: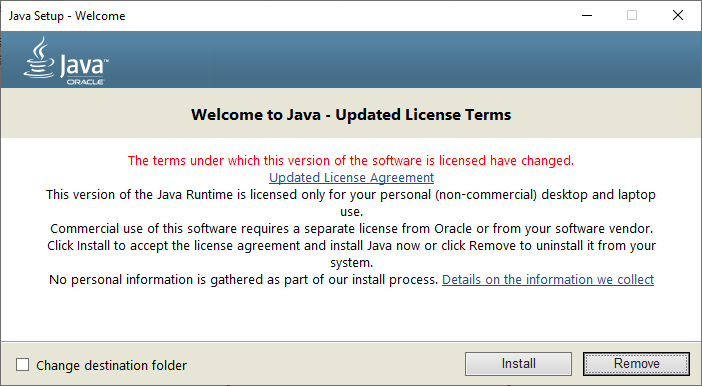 Press the Install button to install the latest version of Java (old version will automatically be removed)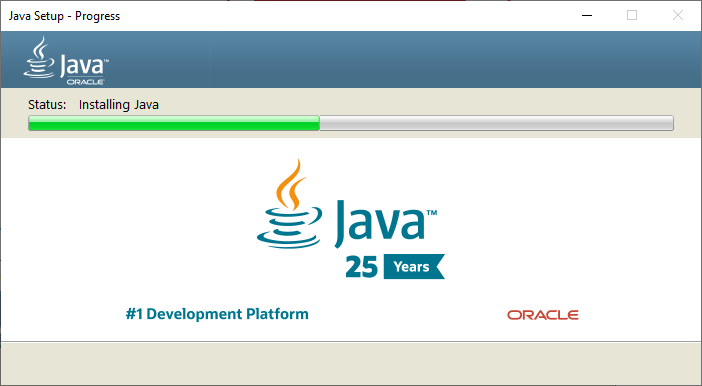 Java will show a progress bar on how far the installation progress is.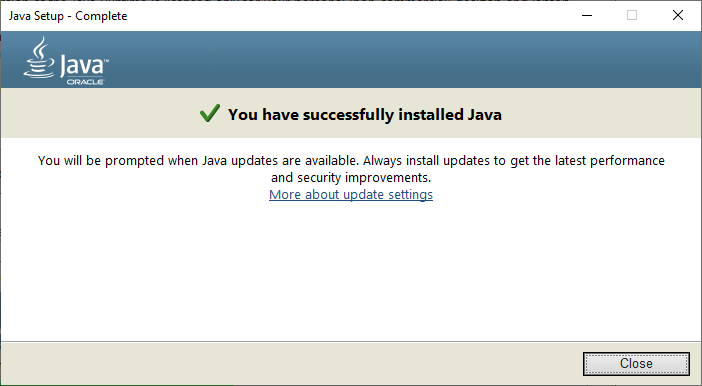 After completing the installation, you will see the following screen, you can now press Close.
2. Downloading & Installing Optifine
It's time to download Optifine, you can download the latest version of Optifine here: https://optifine.net/downloads

In this tutorial the latest release happened to be 1.16.4, press the Mirror button. The Download button contains a lot more advertisements you have to click through before the download will start.

If you use Firefox you can now see that the Optifine download has completed, if you click it, it will execute the installater for Optifine.

You may receive this warning, just press OK. Always pay attention to what you download however!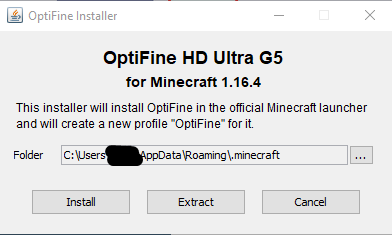 You will now see the following window, Press Install.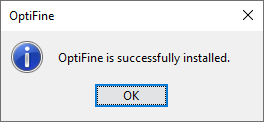 After completion, you will be notified by Optifine that the installation has been successful.
3. Running the Minecraft Launcher with Optifine
You're all set! Run Minecraft. If you've been successful you should now be able to click Optifine in your installation list. Select it and Press Play